Child care providers are the heart and soul of early education. Because of hardworking, dedicated professionals in the childcare field, children have access to high-quality care and learning where they are safe, happy, and healthy.
Whether you're just starting your own child care business or have been a professional in the field for 40 years, Child Care Resource Network is here to help. Using the tabs on the left, you'll be able to: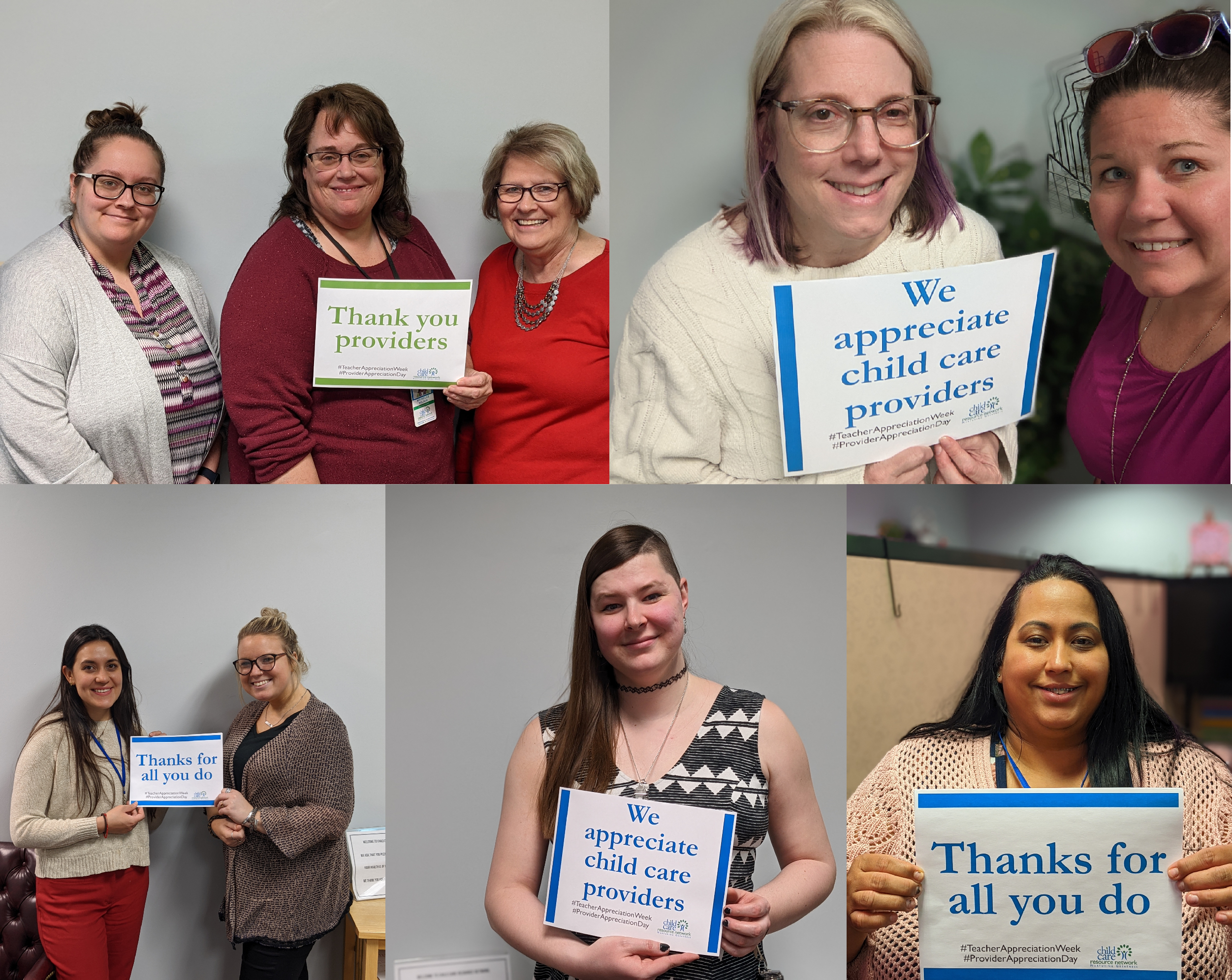 Coming Soon!! CCRN's Education Department will be hosting 4 Mini Conferences with topics including Family Child Care, Infant Toddler, Preschool, and School Age. Each Mini Conference will be 5.5 professional development hours! The first will be held on November 19th for Family Child Care. More information to come very soon!